Uncle Barns Bread Crumbs 1000g.อังเคิลบาร์นส์ เกล็ดขนมปังชุบทอด 1000 กรัมUncle Barn's Orange Bread Crums 1 kg.อังเคิลบาร์นส์ เกล็ดขนมปังชุบทอด สีส้ม 1 กก.
In Stock
[ti_wishlists_addtowishlist]
Description
Uncle Barn's Orange Bread Crums 1 kg.อังเคิลบาร์นส์ เกล็ดขนมปังชุบทอด สีส้ม 1 กก.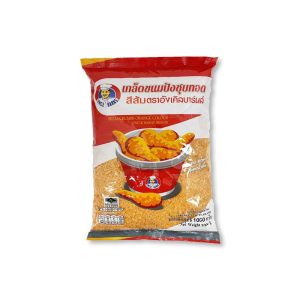 Additional information
| | |
| --- | --- |
| Weight | 1 kg |
| Dimensions | 8 × 3 × 12 cm |
Related products
The early years are vital for a child's physical and mental development. As a parent, you would naturally be keen to ensure that your child gets the best nutrition possible for his optimal growth. Nutritional requirements vary according to age. Toddlers are fussy eaters, which may lead to gaps in nutrition. Pre-schoolers, on the other hand, tend to have a busy schedule and need adequate nutrition to keep them going through the day. It is therefore important to manage the different nutritional needs of your child according to his age. To bridge gaps in nutrition and aid your child's overall development, it may be important to include a nutritional supplement or beverage such as Junior Horlicks as part of the daily diet.